Recently the Founder of Styling Up, a new online fashion service, got in touch asking me if I would take a look at her website and review it for my readers. Having been considering changing my look for a while now I was very happy to take a look at this new service and see what it could offer me.
It only takes a couple of minutes to sign up for your account on Styling Up – although you do need to have your measurements to hand (bust, waist, hips, inside leg & height). Luckily I still had my measurements from having my Wedding dress made up so this was an easy and quick sign up.
Once signed up I was taken to my personalised gallery of fashion – all in my size to flatter my shape based on my measurements.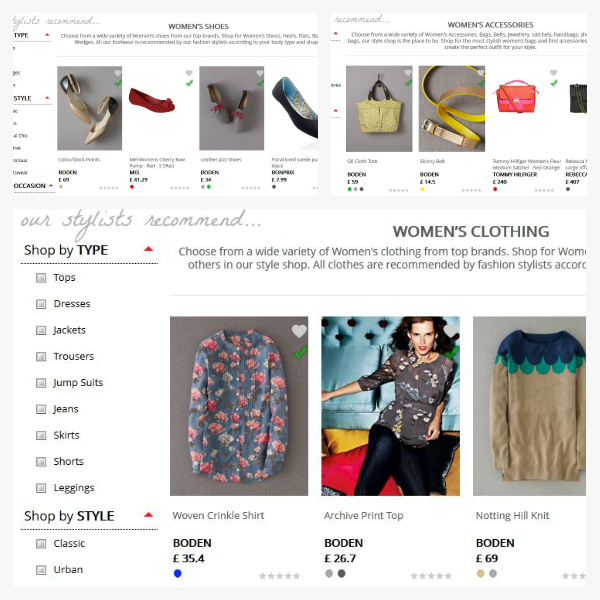 I was impressed with the items which appeared, with a range of styles and occasions and some really attractive pieces that I never would have considered purchasing for myself. The layout was simple and easy to use with options to filter along the side and with each item showing it's brand and price with the opportunity to 'favourite' the pieces.
There are some great features on offer, clicking through onto one of the product pages gives you the opportunity to see more details including what size you would be at that particular brand which is really handy as everyone knows all brands have different size guides.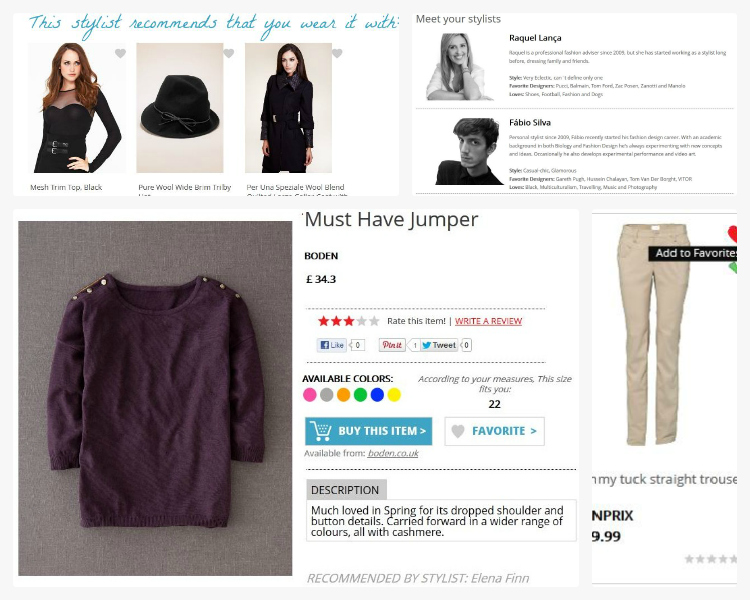 Additionally on each product pages you can see advice from Stylingup.com's stylists as to what to pair up with the particular piece including shoes and accessories which is fantastic for when you're not sure how to put an outfit together.
There were only a couple of things which caught my negative attention. Firstly the products suggested to you when you're on the product page are not only in your size so when looking at a potential outfit you may click through onto a suggested item which doesn't actually come in your size. Secondly one of the stylists is missing a bio – Elena Finn. The last element was a personal one, as a plus sized lady there were only 2 pages of clothing on offer for my measurements, however as the site is in Beta I hope to see more from the full site.
I really enjoyed testing out Stylingup.com in it's Beta form and look forward to using in more in the future once it is fully up and running. I think this is a lovely way for any fashion conscious lady to learn what suits her figure and get some great advice on how to wear the latest looks. I give this site a well deserved 4 out of 5.